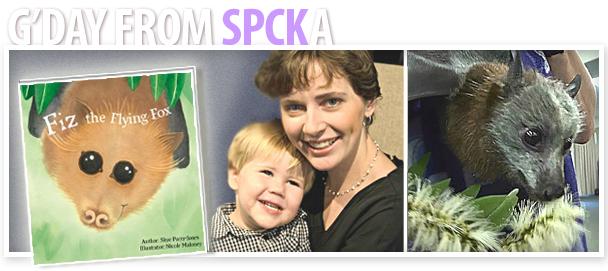 First Fruits from a Flying Fox
After receiving recognition two years running in the Young Australian Christian Writer Awards, Skye Parry-Jones hesitated before entering again during her busy final year of high school. She was encouraged, however, by the creation of a new category, the Teen Writer Award. "It had a challenging, lower word count and 2010 would be the last year I was eligible!"After many nights spent "stressing over rhythm and rhyme" and scouring the English language for just the right words 'Fiz the Flying Fox' was entered and received a commendation.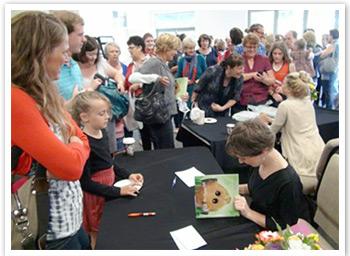 Once at uni, Skye became serious about publishing. She contacted the CEO of Youthworks Media, whom she had met at the awards ceremony. Zac Veron and his staff were very supportive. A few months later Skye signed her first book contract and this year celebrated the launch of her very own children's book."It has been a long process of edits, changes and storyboarding and working with illustrator Nicole Maloney, but, two years after the first draft I now have 'Fiz the Flying Fox' bound in hard cover, on sale in bookshops around the country. None of this would have been possible without the Awards pushing me on by giving me much needed deadlines and a purpose for my writing."
| | |
| --- | --- |
| | Above: Guests of honour at the book launch included Skye, her nephew and a rescued flying fox.Left: Author Skye Parry-Jones and illustrator Nicole Maloney sign books for their many adoring fans.You can see and buy Skye's book at cepstore.com.au |
Why a flying fox?The flying foxes which Skye's grandmother and aunt rescued and rehabilitated were an integral part of her childhood. "I've always been captivated by their strangeness: their contrasting leather wings and soft fur." Being surrounded by flying fox experts and their furry friends, Skye says the character of Fiz came easily, "He is definitely not the only cheeky flying fox around!"
Judging is now taking place for the 2012 Australian Christian Teen Writer Award.
Find out more about the awards here
Why not join us for the 2012 Australian Christian Literature Awards ceremony?
7.30 for 8.00 pm on Thursday 16 August at St Alfred's Anglican Church, North Blackburn, Victoria.
We would love to see you there!
Telephone 1300 137 725
admin@spcka.org.au
Help us create life-changing and culturally appropriate Christian writing throughout the world.
Call us to make a donation today on 1300 137 725.
Visit www.spcka.org.au today.