As an uneasy fence-sitter on this one I eagerly registered for the evening opportunity to participate with about 75 other people at the community round table of the Human Rights Consultation.
What is the National Human Rights Consultation about?
It's about seeking Australians' views on human rights in Australia. The Committee reports to the Australian Government by 31 August 2009 on three key questions:
Which human rights and responsibilities should be protected and promoted?
Are these human rights currently sufficiently protected and promoted?
How could Australia better protect and promote human rights?
At the community round table in Hobart we had the Committee Chair, Frank Brennan and Committee member Mary Kostakidis.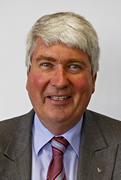 Father Frank Brennan AO is a committed advocate for human rights, having worked tirelessly for others for over 30 years.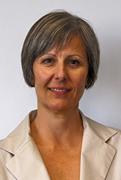 Mary Kostakidis is a well-known journalist and former television news presenter from Sydney.
The round table consultation was very helpful. I am glad I attended. A good suggestion from our table was the need for a clear statement of the way in which human rights are protected currently in Australia.
A major theme for me was the vital significance of the culture that forms and holds the protection and promotion of human rights. As a Christian I believe that while education is important to nurture humane conduct, it is not ultimately the solution because ignorance is not the ultimate explanation of our failure to treat each other humanely.
The key problem is that as we move away from our Judeo-Christian heritage so we will lose those basic commitments to human rights and responsibilities that stem from our understanding of life as God given and ourselves as stewards of that gift of life on this planet.
My chapter in, 'Islam: human rights and public policy' argues for dialogue around Australian values. Following this round table consultation I can see that a Charter of Human Rights may assist in clarifying some of those values. Also an Anglicare Tasmania submission in 2006 argues for a Charter of Rights in Tasmania.
At the Consultation I learnt that eminent Tasmanian, Rev Professor Michael Tait, has attracted comment with his submission re strengthening existing Senate mechanisms for scrutinizing legislation. I find this proposal attractive because it leaves power with the parliament and is simple and quick to implemented.
I attended the evening session of the round table having spent the day building a fence with a mate. I know a fence is not for sitting on. I still feel uncomfortable regarding a Charter. I guess I know where I am seated! My reservations are well expressed by the highly respected Professor Patrick Parkinson in his submission.
An ongoing conversation. For more information on the National Human Rights Consultation see https://www.humanrightsconsultation.gov.au