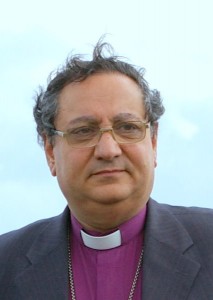 2011 was filled with news of political turmoil and social unrest in places like Tunisia, Egypt, Libya, Syria. The effect of this turbulence on minority Christians in these areas has caused increased difficulty.
Bishop Mouneer Anis from Egypt will be speaking at our CMS SummerView conference in a few days time.  We are holding a public meeting for those who want to know more about the situation in the Middle East and, in particular, how to pray for fellow Christians.
I am looking forward very much to the privilege of learning from Bishop Mouneer.
Please join us. Details of the meeting:
2-3pm Saturday 14 January 2012
St. Peter's Church Hall,  17-19 Rice St, Port Sorell, Tasmania.
A flyer can be downloaded: here.  Also, Bishop of Egypt: Urgent prayer.