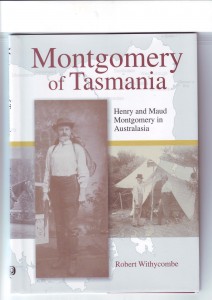 This beautifully bound hard back with quality paper, photographs and maps is a gem. I have previously read the proofs and am very impressed by the content and now with a quality production, the book is fantastic!
Congratulations to Acorn Press and of course to the author, Dr Robert Withycombe. I understand the recommended retail price will be $49.95. A Christmas gift for yourself, and others!
Oh! My pre-launch copy of the Montgomery book has arrived to aid my preparation for the book's launch in Hobart at Fullers Bookshop (131 Collins Street, Hobart) , 2pm Sunday 29 November. Do your best to join me there. 🙂
See my earlier post: 'Montgomery of Tasmania' – My Commendation for the Publisher.
Photos from the Launch:
Author: Robert Withycombe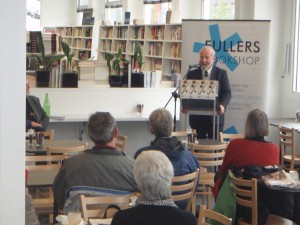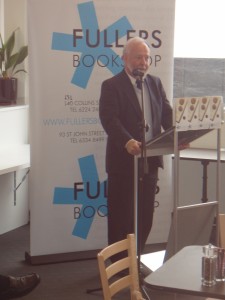 I take the microphone to share on this fascinating book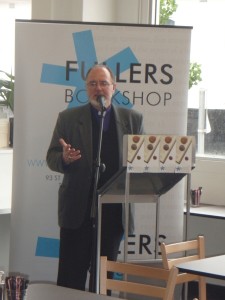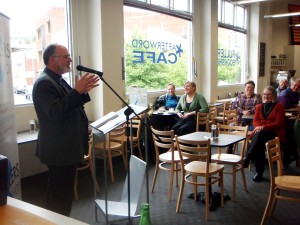 A Captive audience