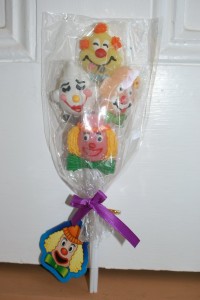 One of the many blessings of going on retreat is the fun of our fellowship together in Christ.
One example with which I illustrated the importance of our Christian community in our ' Walking in Holiness', was the gift of some clowns from Hope (the Revd of West Coast fame). The clowns were lolly ones at that! What fun! Thank you to Hope and all the brothers and sisters.
We had a great time of fellowship, prayer, biblical reflection and plenty of food! John of Ulverstone took some wonderful photos; two for your enjoyment.