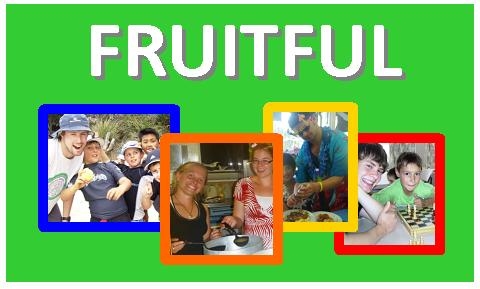 Fruitful will now be held at St Michael's Collegiate (Founders Hall)

FRUITFUL is a residential leadership conference that will be held from the 18 – 20 June 2010.

It's that time of year again!  The youth and children's ministry leaders from all around the state are gathering together at Fruitful Conference 2010.  This year will be another chance for the leaders of youth and children to get further equipped for their ministry and enjoy the chance to network, share with and encourage each other. 

This year's Fruitful Conference will feature Tim Jeffries as the keynote speaker.  Tim has a wealth of knowledge and experience of working with youth from a variety of different backgrounds.  In the past, Tim has worked as a Young Adults Minister and Missions Pastor at St Hilary's in Kew, as a Community Development Minister for Northern Community Church of Christ, and has run a work for the dole project for Mission Australia.  He is currently employed by Urban Seed as a coordinator of their work with schools and youth, addressing issues of homelessness, substance abuse, mental health, addiction and family breakdown.

Fruitful Conference 2010 will be exploring God's expectations of a leader.  The format of the weekend will be a series of workshops throughout the day, with Tim Jefferies speaking of an evening, as well as plenty of relaxation and networking time throughout the day.  There are a huge variety of workshops offered this year by numbers of different presenters.  These include workshops on topics such as ChildSafe, leading leaders, basic apologetics, running games, writing bible studies, coordinating a camp and having critical conversations with young people.  Participants on Fruitful can choose from a number of workshops for each time slot, to ensure that they get the most out of the weekend.

Please pray for all the leaders of young people in Tasmania as Fruitful 2010 approaches and encourage them to come along as well.  Fruitful Conference will run from Friday 18th of June to Sunday 20th of June at St Michael's Collegiate.  For more information or to enrol, go to www.anglicancampingtasmania.org.

 Written by Pippi Stone
 I encourage our children and youth workers to consider attending this conference. Thank you to Anglican Camping Tasmania for this initiative.