At St David's Cathedral on Sunday, 29 November 2009 at 4.30 pm, I had the privilege of commissioning Andrew and Pam Lake as CMS-Tas Missionaries to All Saints Church, Damascus (Syria). A special part of the service was the presentation of "Symbols of Ministry" to Andrew and Pam: John van Emmerik the Bible, Margaret Cannell the Candle and Russell Morton the Cross.
The Bible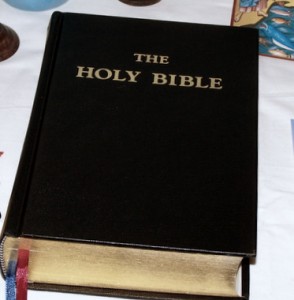 Andrew and Pam, it is God's Word which brings us knowledge of God, and new life in him.  It is God's Word which must shape your missionary service in Damascus, and which you must seek to live and proclaim during your time in Syria.  May your life be so grounded in the Gospel of Jesus Christ, as proclaimed in the Scriptures, that this same Word may be known, honoured and obeyed among all those to whom you will minister.
The Light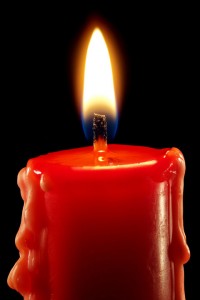 Andrew and Pam, Jesus Christ is identified in God's Word as the light of all people, who has come into the world, so that people may not live in darkness.  Jesus himself then also called each of us, his followers, "the Light of the World".  We are only able to be that light as we ourselves are illuminated by the Spirit of Jesus.  As you carry the light of the Gospel with you wherever you go, may the Light of Christ shine forth from you, and light up the lives of all those to whom and with whom you will minister in Syria. 
The Cross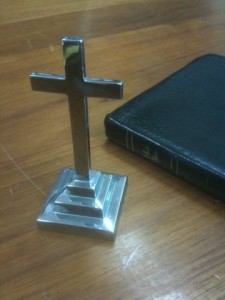 Andrew and Pam, the Cross has been the symbol of a Christian's allegiance to Christ since the earliest days of the Church.  This silver Baptism Cross was taken by the Venerable Lance Dudley, Archdeacon of Hobart, when he first went as a Missionary to India in the first half of last century.  When he died, his wife gave it to John van Emmerik, who studied under him at Christ College, who took it with him when he and Helen went as Missionaries to Africa.  John presented it to Russell and Sue Morton when they were first commissioned for missionary service in Pakistan in 2001. Today this cross is being passed to you from Russell and Sue so that this chain of Tasmanian missionary service continues. As this cross has symbolised for all these people both the content and the empowerment for the Gospel they bear, so may it represent your loyalty and dependence on Christ our crucified Saviour during your ministry in Syria.